The following is from Berean Research:
Phyllis Tickle, who championed a church paradigm shift,is dead
posted
by
A. Spreeman
on
September 23, 2015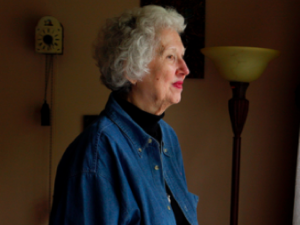 Phyllis Tickle
It was lung cancer. Sadly, the emergent-New Ager clung to her teachings that Christendom must evolve. She frequently appeared with Brian McLaren, Tony Jones, Doug Pagitt and those of other faiths to ring in a new era in the modern Church. (See "
Emerging Towards Convergence")
Tickle believed that throughout history, the Christian Church evolves every 500 years or so, and we are ripe for another paradigm shift. She wrote a book,
Embracing Emergence Christianity: Phyllis Tickle on the Church's Next Rummage Sale.
-See more at:
http://bereanresearch.org/phyllis-tickle-who-championed-a-church-paradigm-shift-is-dead/